Quality Assurance Training Session for Fall 2021 Semester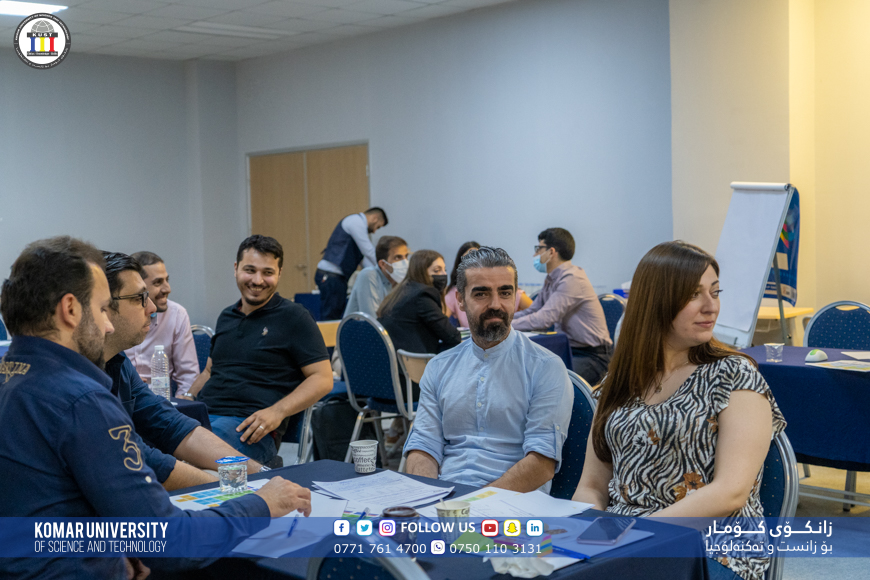 The Quality Assurance Office conducted training for two consecutive days (September 21st and 22nd, 2021) on how to design the course syllabus concerning international accreditation requirements. The training consisted of six training sessions. In addition, the participants presented two practice sessions and a short tour for different labs to show the application of authentic learning on the ground. The sessions were coordinated by Mr. Twana Tahir (Director of QA), Dr. Ahmed Ghani (Director of International relation units), Dr. Naschmil Abdulla (Coordinator of Pharmacy department), and Dr. Ubayda (Coordinator of Dentistry department). The quality assurance policy at KUST and the requirements from MHE were explained, plus the importance
of following the International standards for designing the course syllabus. The sessions were facilitated by Ms. Kizhe (Coordinator of the Quality control unit). It is worth mentioning that such training sessions are conducted regularly to orient the new and experienced faculty members to be familiar with the MHE and KUST regulations.