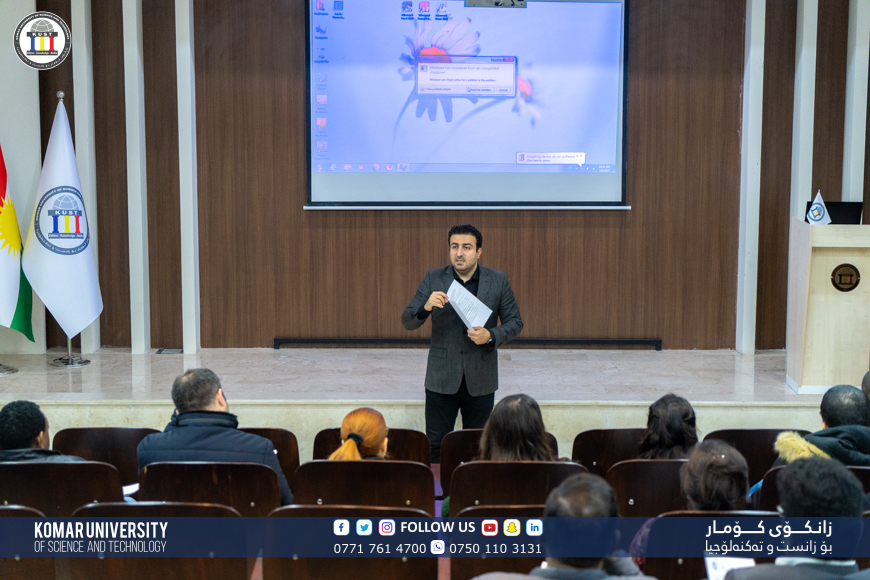 A week Training session done by the Office of Quality Assurance and Accreditation
QA Office has conducted One week orientation and training session with all the departments inside Komar University. The aim for the sessions were to redesign all the course syllabus in a way that comply with the International Accreditation requirements. The main focus was on the following:
How The course contents were linked between prerequisite and corequisite courses.
How the Course learning outcomes (Clos) were designed based on the course level in the academic flowchart and link them with Program Learning Outcomes (PLOs) provided by the Accreditation Agencies.
How the student-Centered Approach are merged with the teaching and learning process.
How Learning-by-doing are applied in all the courses.
How different type of Assessments will be applied based on the nature of the course.
It is worth mentioning that the QA Committee were Dr. Ahmed Ghani, Dr. Noel Thomas and Mr. Twana A. Tahir throughout the whole sessions.