A webinar on Innovative Pedagogy for ICAEE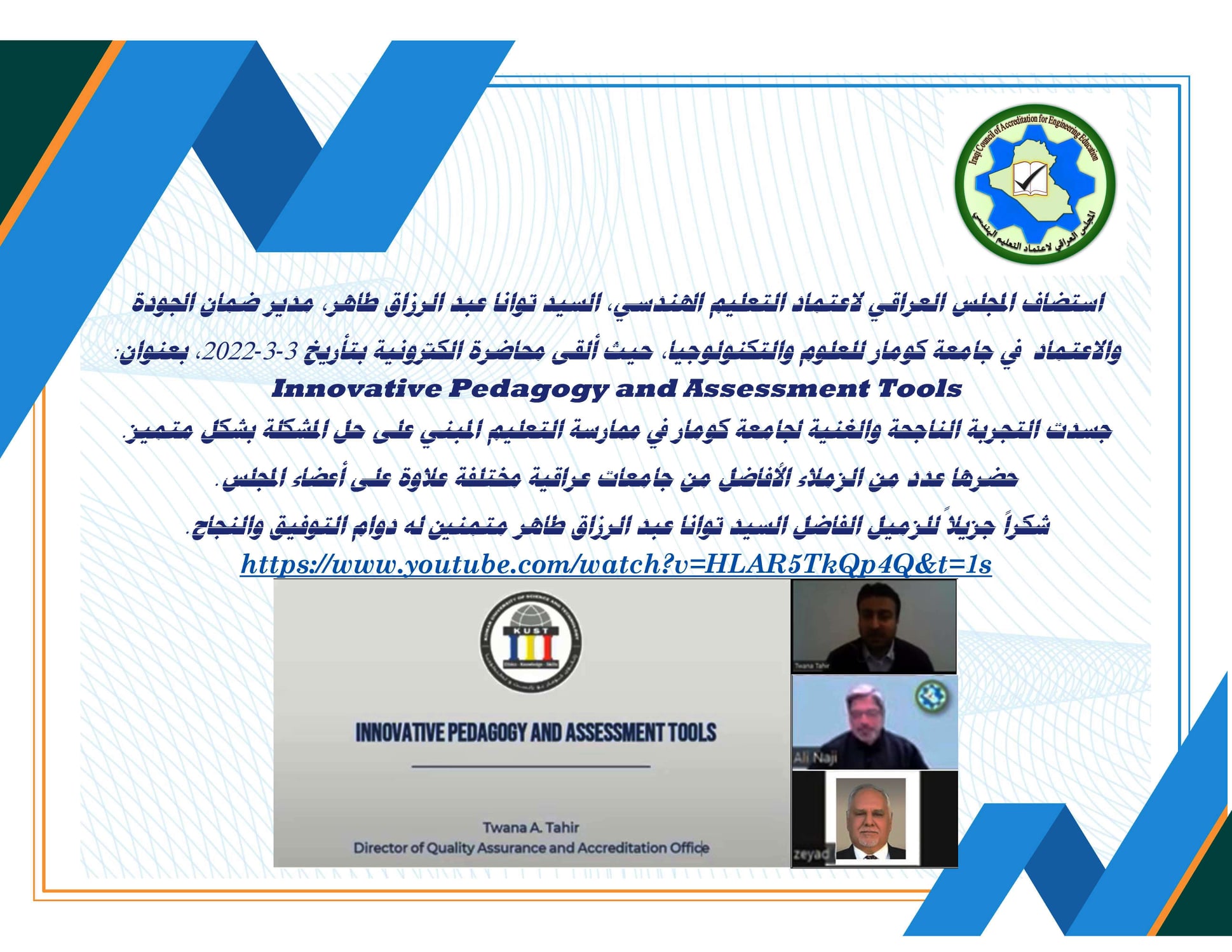 Two of the faculty members from Komar University were invited as a presenter for a webinar held by the Iraqi Council of Accreditation for Engineering Education (ICAEE). Dr. Ahmed Gheni (Director of The International Relation at KUST) and Mr. Twana Tahir (Director of Quality Assurance and Accreditation Office).
The first webinar was held on February 17th, 2022 on "Blended Learning" and the second one was on March 3rd, 2022 on "Innovative Pedagogy and Assessment Tools". At the end of each session, there was a chance for the Q&A session. It is also worth mentioning that the participants were from many Iraqi Universities and even some from outside.
https://www.youtube.com/watch?v=HLAR5TkQp4Q